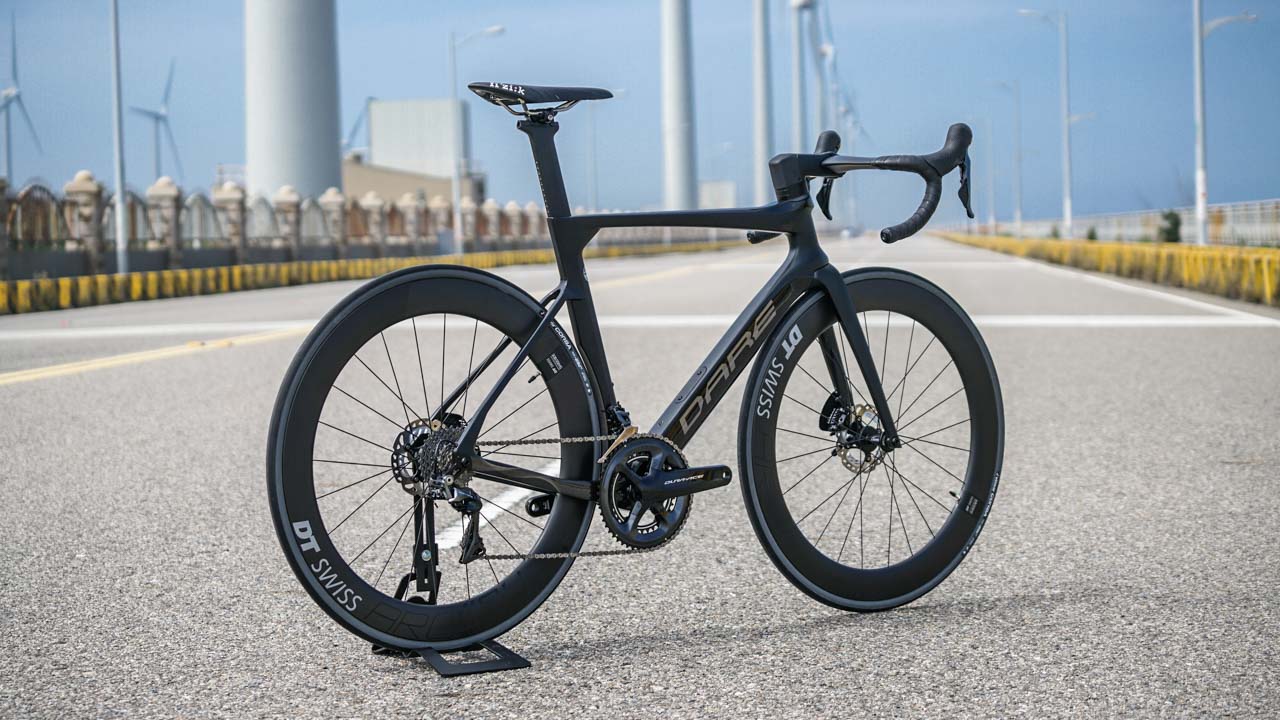 In the next stage of the VSR's evolution, we've used "u" for "ultra" to define the design's incredible performance and style. The VSRu's exclusive VETOX aero handlebars, disk brake cover, integrated cable routing, aerodynamic frame shape, and exquisite hand-painted finish combine to take you on a sleek and balanced flight with the wind.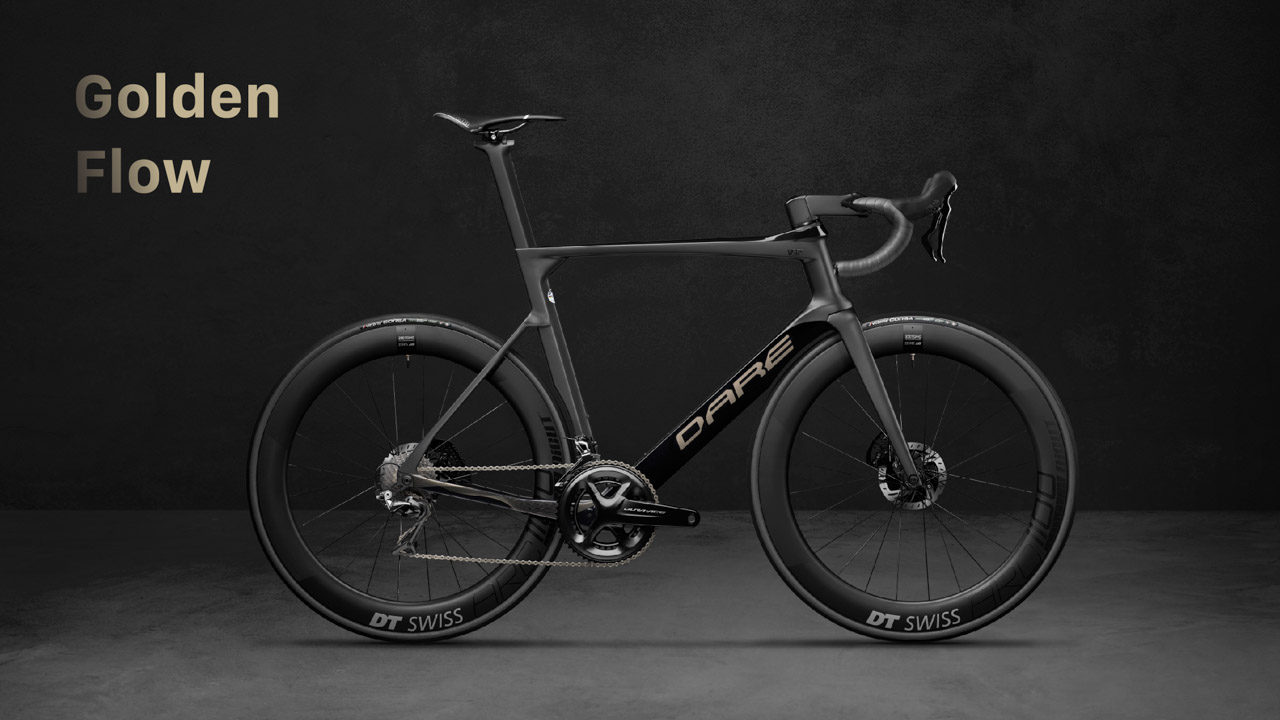 Standard color: "Golden Flow" highlights areas of a matte black frame with accents of gold.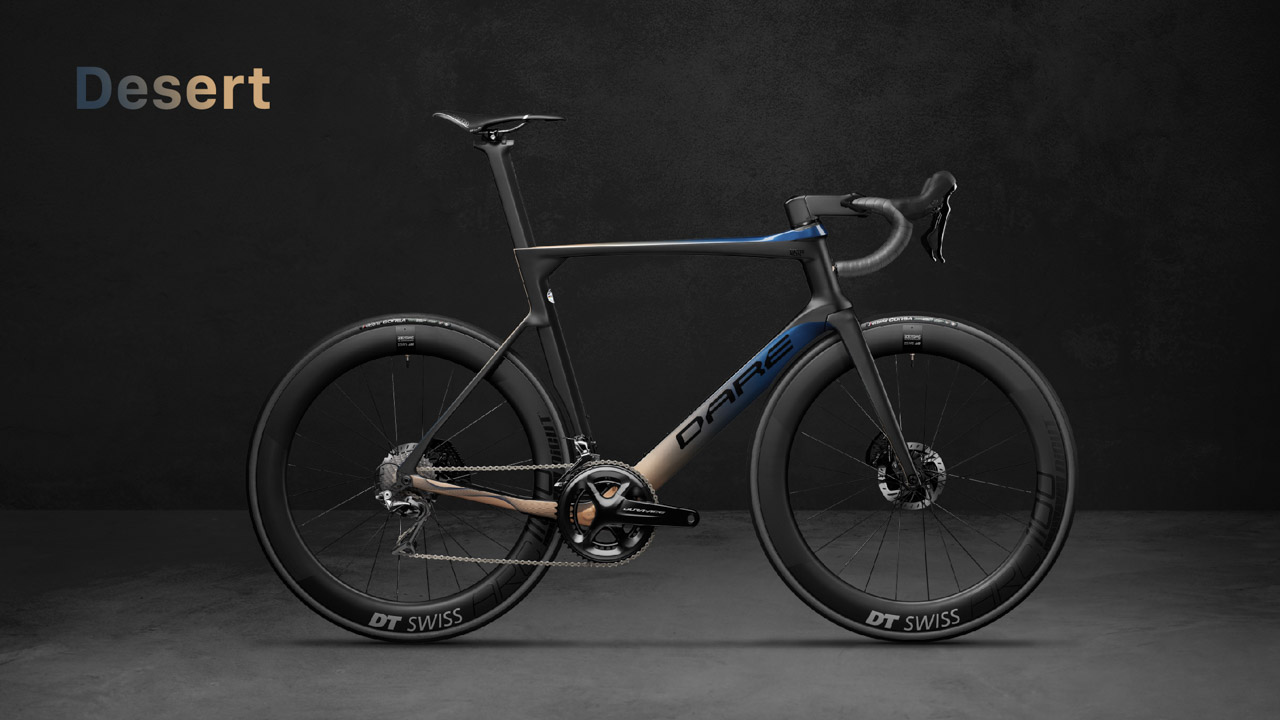 Limited edition color: "Desert" gradually transitions from a sandy hue to a brilliant blue. Both colors are bold and ready for the race!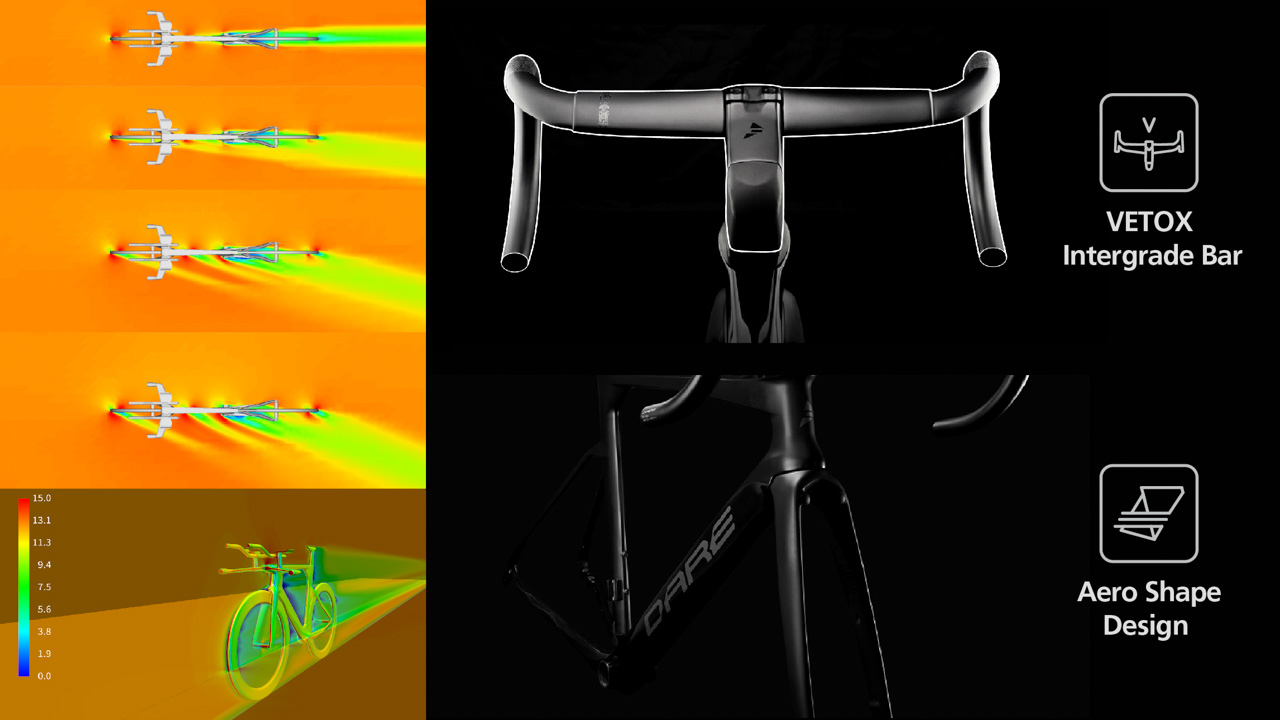 The VSRu inherited all our experience from designing DARE's time trial bike, the TSRf. Our designers reworked the Kammtail + bullet-shaped tubes into shapes and measurements more suitable for road cycling. Calculations from wind tunnel testing helped determine what curves would best be able to accelerate wind movement across the bike.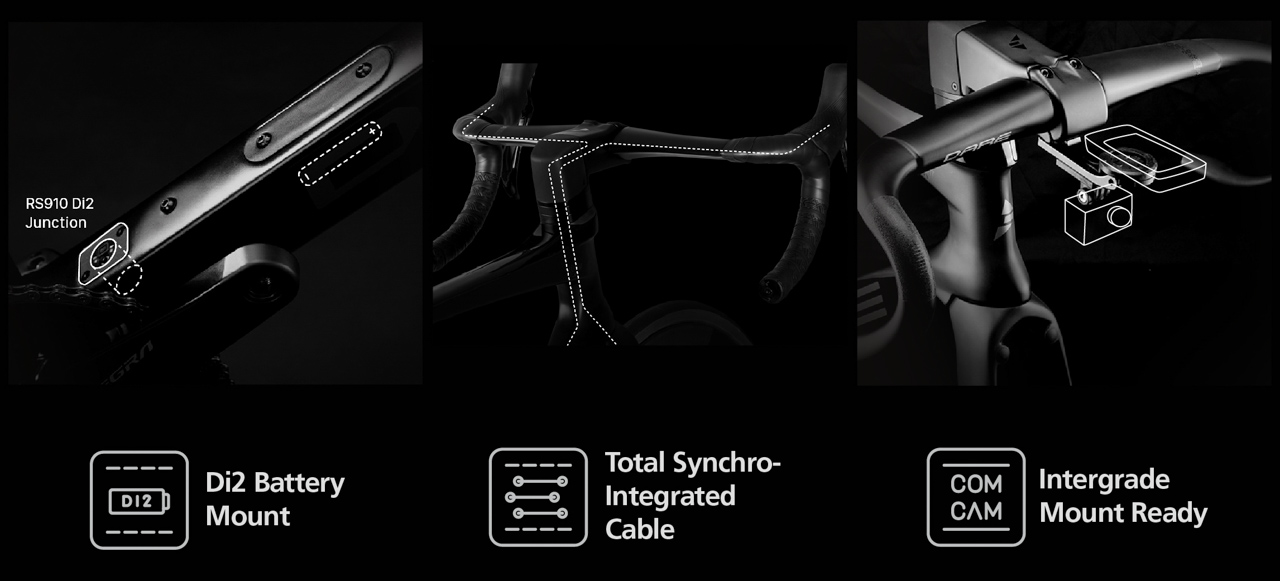 Instead of hiding a Di2 battery mount in the seat post like previous designs, we integrated the battery mount within the VSRu's downtube to avoid the inconvenience of needing to remove the seat post. We've also included a mount for the new RS-910 Di2 junction box, making charging and checking battery levels more intuitive.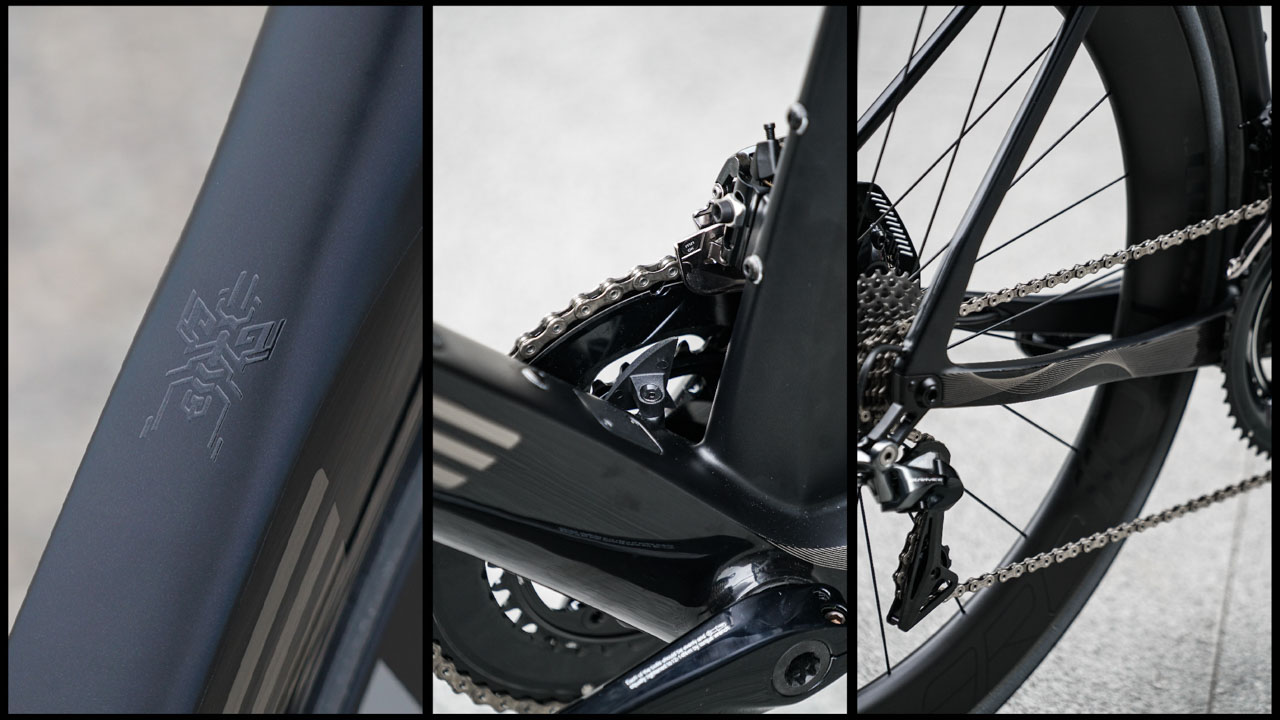 A glossy wasp decal stands out against the matte paint of the VSRu, representing its speed capabilities, while lines depicting wind flow move across the down tube in contrast to the frame's stiffness.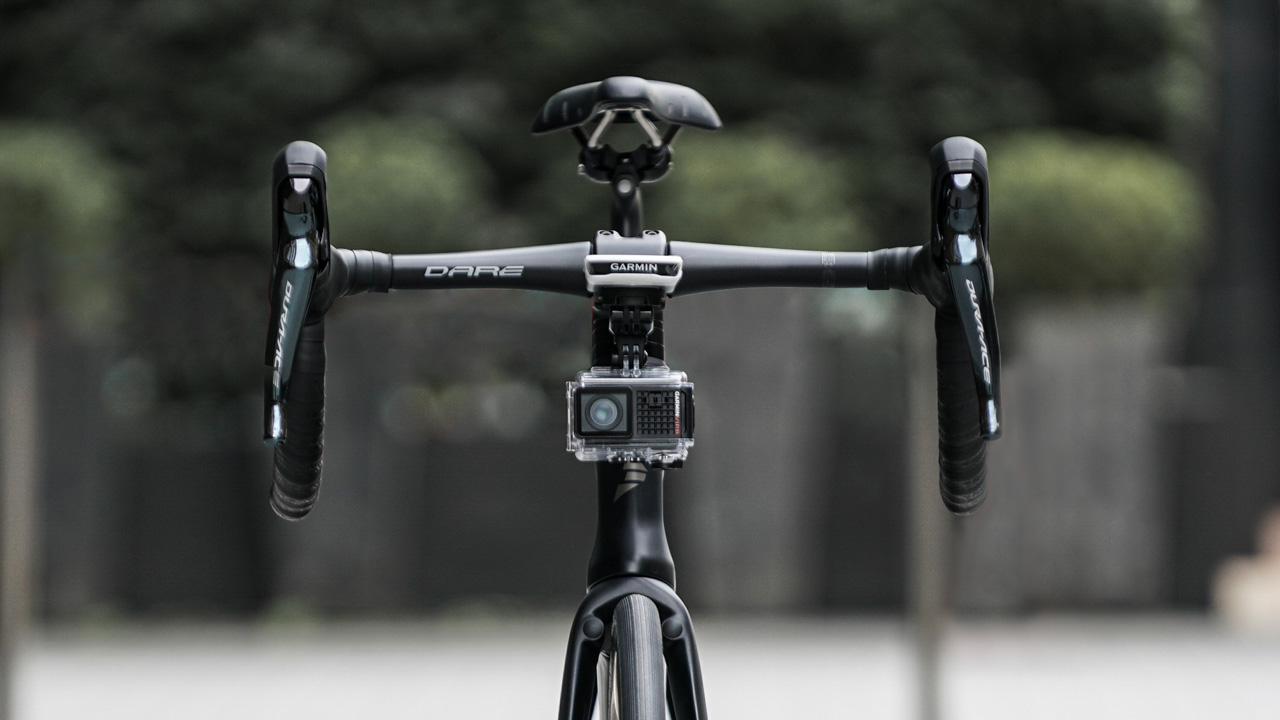 We designed VETOX exclusively for the VSRu as detachable unibody handlebars with fully integrated cables and aerodynamic spacers. It also comes with a mount that can be used to secure a computer, light, or camera.
Choose from 80, 90, 105, 120, or 135mm for the stem size; and 380, 400, 420, or 440mm for handlebar size. 
Does your heart yearn for the excitement of speed? Hop on a VSRu and pedal your worries away.
---